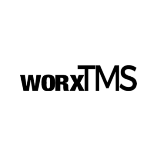 Transporter (Transport Service Provider)
What is worxTMS
worxTMS is a Basic TMS System for the Small to Medium Sized Transport Companies!   worxTMS even has its Own Accounting System,   We built the worxTMS System around the FrontAccounting ERP System!!!
worxTMS Offers you the Following:
Shipment Booking
Dispatching to Drivers (coming soon)
Drivers App with Live Tracking (coming soon)
Accounting System (Invoicing, Bills, Statements, Multiple Currencies etc... a Full Accounting System)
You have the choice of paying Monthly, Quarterly or Yearly without Any Contracts,   Cancel at anytime!
Free TMS - Transport Management System for the First 200 Users!
worxTMS has Basically got Everything a Small to Medium Sized Transporter Needs to Run their Business!
No Contracts, No Obligation, Cancel Anytime!
Simplifying the Admin & Operational Side of the Transport Industry!
What Is a (TMS) Transportation Management System?
A Transportation Management System (TMS) is a logistics platform that uses technology to help businesses plan, execute, and optimize the physical movement of goods, both incoming and outgoing, and making sure the shipment is compliant, proper documentation is available. This kind of system is often part of a larger supply chain management (SCM) system.

Sometimes known as a Transportation Management Solution or Transportation Management Software, a TMS provides visibility into day-to-day transportation operations, trade compliance information and documentation, and ensuring the timely delivery of freight and goods. Transportation management systems also streamline the shipping process and make it easier for businesses to manage and optimize their transportation operations, whether they are by land, air, or sea.
Why it's Important to have a Transportation Management System
Transportation management systems play a central role in supply chains, affecting every part of the process—from planning and procurement to logistics and lifecycle management. The broad and deep visibility afforded by a powerful system leads to more efficient transportation planning and execution, which results in higher customer satisfaction. That, in turn, leads to more sales, helping businesses grow. With such a dynamic global trade environment that we live and transact in, it is important to have a system that will allow you to successfully navigate complicated processes around trade policies and compliance.
The Benefits of a TMS
TMS—and Modern Transportation Management in General—provides many benefits to Businesses. Some of the Top Benefits are:
Reduced costs for the business and the end customer
Simplification of supply chain processes across geographies, modes, and carriers
Automation of business operations for faster and more accurate billing and documentation
Improvement in visibility and security, especially in transit
Time savings—fewer manual steps result in fewer delays and faster delivery times
The ability to track freight, both locally and globally, on a single platform
Better import and export compliance minimizing penalties and shipment delays
New business insights as better reporting leads to faster action and process improvement
Improvements in customer service and customer satisfaction with real-time updates and fewer shipment delays
The ability to scale the business by meeting and exceeding customer demands for fast, on-time shipments
Our Freight Exchange
Our Exchange Board is there to help make transporting stuff easy by directly connecting you with transporters who have extra truck space or might be looking for a back-load and to create a central hub for all truckers to find additional work! worxTMS.com's Transport Marketplace will give you access to 100's of trusted providers who will compete for your business, so you can pick your price and ship with confidence. As one of our delivery companies might already be making a similar trip or looking for a back-load, quotes could be up to 75% cheaper than standard rates. Our Freight Exchange will ensure our truckers wheels are always turning with a truck full of freight!

Why Supporting Small Business is So Important!!! When you Add your Shipment to worxTMS.com, you support your Local Small to Medium Sized Transport Companies, you're not helping a CEO buy a 3rd holiday home. You're helping a little girl get dance lessons, a little boy get his team jersey, a mum or dad put food on the table, a family pay a mortgage, or a student pay for college. When you Support a Small Business, an Actual Person does a little Happy Dance!

Help Transporters Reduce their CO2 Emissions by keeping their Vehicles Running with Freight