Transport Management Software | Accounting Software for Transporters | Shipments Dashboard

Our Transport Management Software | Sales Dashboard | Accounting Software for Small Transport Companies

Accounting Software for Transport | Transport Management Software | Purchase Dashboard

Accounting Software for Delivery | TMS - Transport Management Software | Items & Inventory Dashboard

Delivery & Accounting System for Truckers | Transport Management Software | Banking & General Ledger Dashboard

Delivery Software for Transport | Transport Management Software | Our Setup Dashboard

Accounting System for Transport Company | Transport Management Software | Adding a Shipment Page
Accounts for Trucking | Transport Management Software | Shipment List Page

Delivery Software for Truckers | Transport Management Software | Shipment Details Page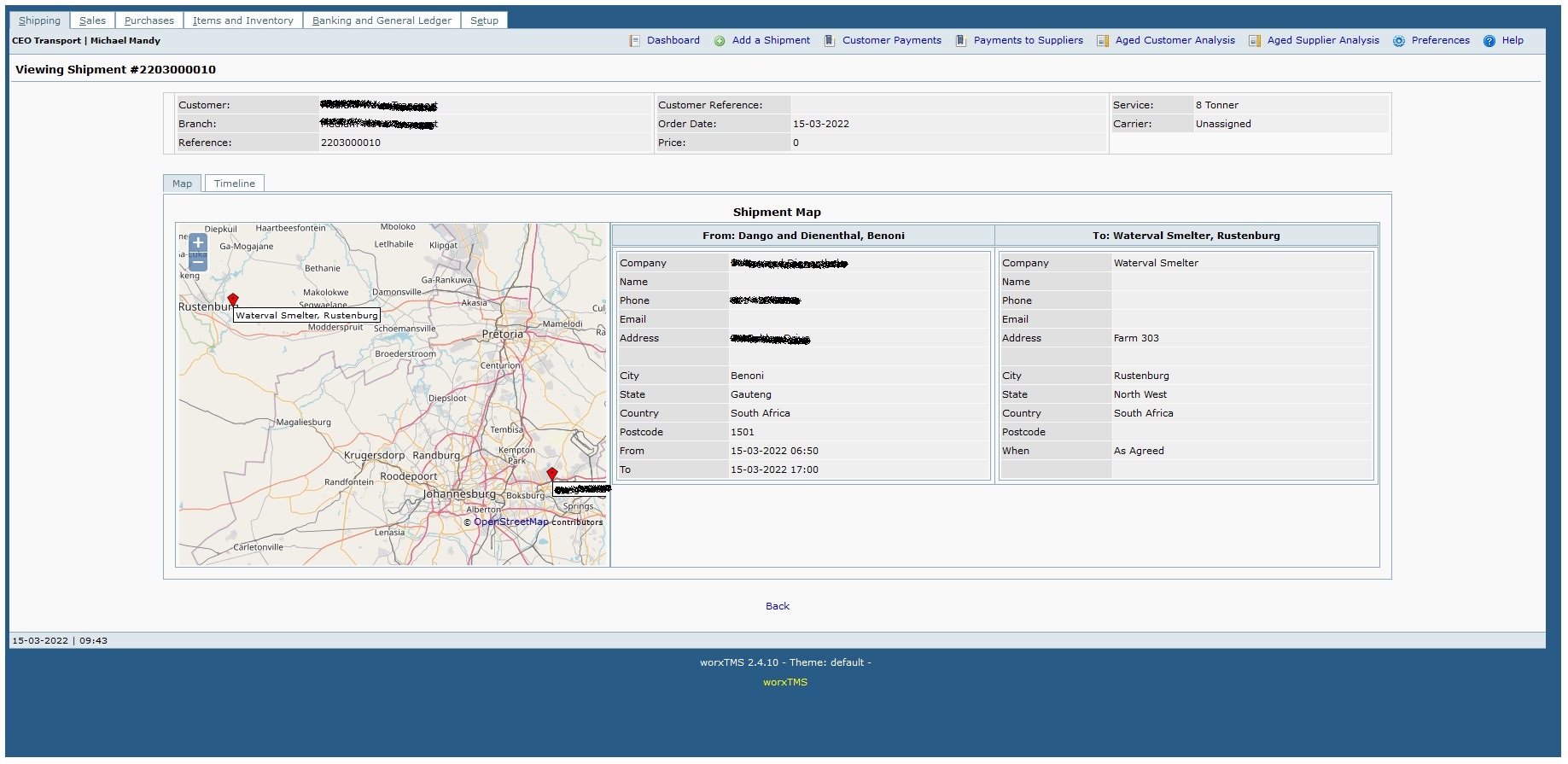 Invoicing System for Truckers | Transport Management Software | Shipment Invoice Sample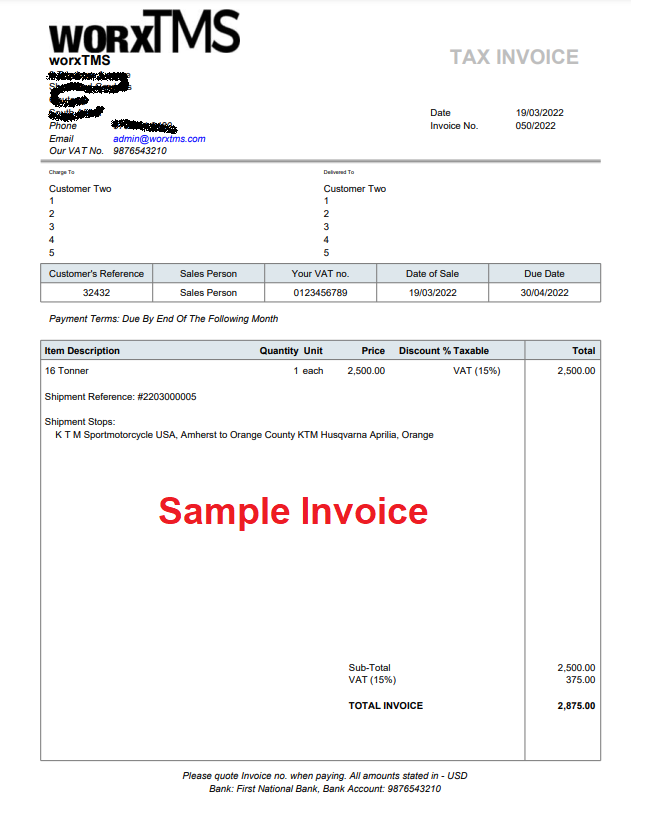 What is worxTMS
worxTMS is a Basic TMS System for the Small to Medium Sized Transport Companies!   worxTMS even has its Own Accounting System,   We built the worxTMS System around the FrontAccounting ERP System!!!
worxTMS Offers you the Following:
Shipment Booking
Dispatching to Drivers (coming soon)
Drivers App with Live Tracking (coming soon)
Accounting System (Invoicing, Bills, Statements, Multiple Currencies etc... a Full Accounting System)
You have the choice of paying Monthly, Quarterly or Yearly without Any Contracts,   You can End your Subscription at anytime!
Free TMS - Transport Management System for the First 50 Users!
worxTMS has Basically got Everything a Small to Medium Sized Transporter Needs to Run their Business!
No Contracts, No Obligation, Cancel Anytime!
Simplifying the Admin & Operational Side of the Transport Industry!